A simple and effective automation process has resulted in a NY law firm doing more work in far less time
Your competitors are realising that the process of automating precedents is probably a lot easier and less expensive than you think.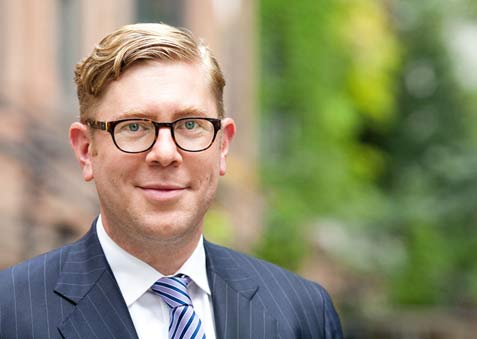 New York—"Charl and his team were superb!" Brian Esser is thrilled at the outcome of the automation project Doccly recently delivered to the Law Office of Brian Esser.
"We created automated Estate Planning documents from the precedents Brian's firm used. Their system was manual up to this point," said Charl Dreyer, founder and CEO of Doccly, a contract automation specialist company.
"When a new matter was opened, precedents were copied and changed to reflect the new matter's details. This was time consuming and could produce fatigue–related errors."
"Now a complete set of Estate Planning documents can be produced more accurately and in a fraction of time it took previously."
"The difficulties facing solo and small firms and businesses these days are many. Why not take the easy productivity gains that contract or document automation has to offer?"
"Charl and his team were superb! They were able to help me conceive of and implement a system that allowed me to generate a set of 10 estate planning documents, customized to the needs of my clients in less time and more accurately than the manual system I was using before."

Brian Esser, Law Office of Brian Esser
How does the process of automating documents work?
"This is a question we are often asked," says Dreyer. "The process is a lot easier and less expensive than most people think."
"The automation process we followed with the Law Office of Brian Esser is much the same as we follow with other automation projects."
"We started by analysing the manual precedents in use, and when they are used in the process."
"We generated house styles and applied these systematically throughout the document set. This simple step goes a long way to help the professional build their brand and reputation in their market."
"Next, we automated the documents and allowed Brian to use and review them."
"We processed the revisions raised by Brian during his review."
"And lastly, we built and shipped Brian's working system to him."
"They were patient with me as we went through several revisions and the end result met my needs perfectly. I cannot recommend them enough."

Brian Esser, Law Office of Brian Esser
"Solo and small firms and businesses should be aware that many of their competitors are benefitting from automation such as this. They are doing more in less time."
"You can decide to reap the rewards of contract or document automation too."
"Contact us once you do."